Session Descriptions and Presenter Bios
Wednesday, April 25th 2018: Pre-Conference Session
8:30 a.m. to 5:00 p.m.
Certified Residential Thermographer Course, (day 1 of 2 - $495 for both days, lunch included)
Speaker: Bill Fabian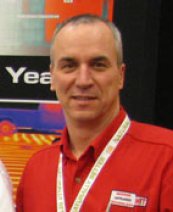 Speaker Bio: Bill Fabian, Vice President of Monroe Infrared Technology, Inc., has provided infrared training, infrared cameras, and infrared inspections services to Home Inspection, Energy, and Maintenance Professionals since 1986. He works closely with companies of all sizes to ensure that the most appropriate training, the right equipment, and the most thorough infrared inspections are provided to maximize the results of infrared imaging for his customers. Bill has delivered numerous presentations and papers on the use of thermal imaging equipment for home inspectors, energy, and electrical applications to a wide variety of businesses.
As Monroe Infrared's Director of Training and Lead Inspector, Bill has trained thousands of Thermographers and businesses in the use of infrared imaging cameras for Predictive Maintenance and Building Diagnostics applications. He conducts commercial infrared inspections for Monroe Infrared's largest commercial accounts throughout the United States and has performed infrared inspections on over 100 million square feet of flat roof systems. Bill was instrumental in developing a practical water intrusion inspection methodology for today's moisture remediation industry.
Bill designs and teaches specialized infrared training courses for Monroe Infrared to a broad array of audiences across the country. In 2013, Bill developed the CRT (Certified Residential Thermography) certification program specifically for Home Inspectors. The course is now recognized by almost every home inspection organization in the country. He teaches Level I Certification classes, both through the Infrared Training Center and directly for Monroe Infrared's customers. He is the one of most highly rated infrared teachers in the country. Students consistently rate Bill as an excellent teacher for combining both his in-depth technical expertise with the ability to relay technical information in an easy-to-understand manner. Bill resides with his family in Michigan.
Presentation Description: Geared to the new infrared camera users, the Certified Residential Thermographer (CRT) two-day class focuses on thermal imager use for Home and Building Inspection and Remodeling Professionals. Attendees successfully completing all training course requirements and a course examination will receive confirmation as a Certified Residential Thermographer. This certification is recognized by ASHI, BPI, CREIA, FABI, GAHI, NAHI, and SEHI.
Day One - Students will learn about the science of thermal imaging, including the electromagnetic spectrum, qualitative thermography, quantitative thermography, methods of heat transfer, and thermal capacities. The limitations of thermal imaging will be explained. Students will learn how to understand and better interpret the images presented by a thermal imager. They will see infrared images representing typical and not-so-typical energy deficiencies, as well as examples of where the imager is out of adjustment and how the information is inaccurate.
Students will learn about infrared camera specifications and how specific specifications impact the camera's effectiveness. They will learn how simple adjustments to the imager will allow them to isolate and interpret the information properly. Students will discover how to better utilize the features of their imager to acquire better images.
Software Day
8:30 a.m. to 10:00 a.m.
Introduction to 3D Inspection System Software
Speaker: Chuck Lambert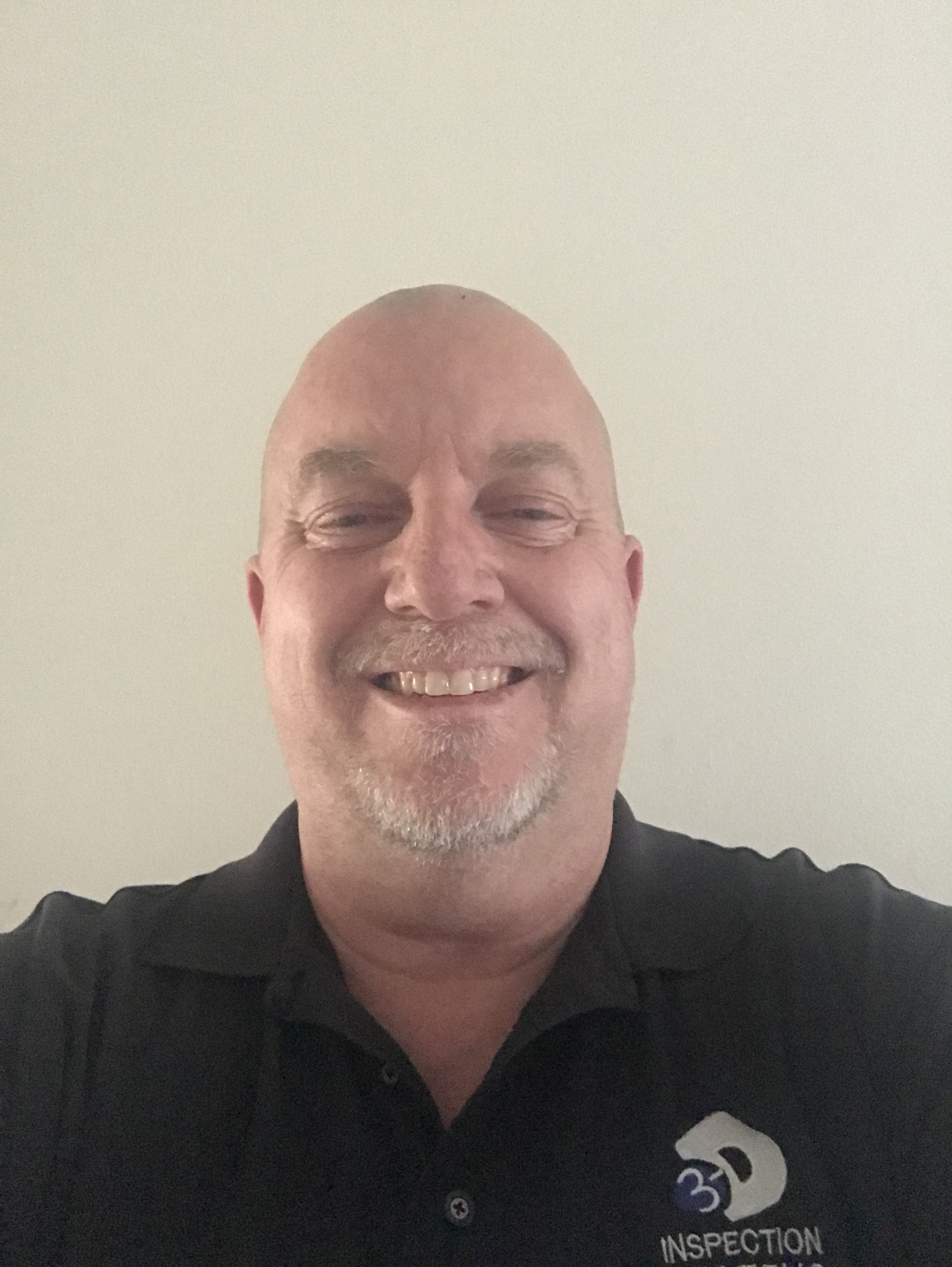 Speaker Bio: Mr. Lambert has conducted or assisted with the inspection of over 4,700 properties for a fee. Properties have included new and resale homes, apartments, hotels, motels and commercial, industrial properties. Clients include buyers, sellers, owners, investors, lawyers, cities, insurance companies, and relocation firms. Mr. Lambert is certified as a Level I Thermographer and performs infrared thermal imaging inspections. Infrared inspections include but are not limited to electrical, plumbing, insulation verification, roofing, predictive maintenance and moisture intrusion. Mr. Lambert performs sewer camera inspections with state of the art sewer camera able to provide both digital video and digital photos of the building's main and other sewer lines.
Mr. Lambert is also a private 3D Inspection System form set designer, system maintenance and software trainer. In addition to his own software maintenance Mr. Lambert maintains the computers for Peter Walker and many other local and national inspectors.
Presentation Description: Introduction into 3D Inspection System software with emphasis on Report Writer (actual report writing), Custom Form Studio (report modifications) and use of Phone 3D on Android devices (phones and tablets). Presented by Chuck Lambert who has been a Southern California Home Inspector for over 17 years. He has been using and working with 3D Inspection System Software for over 16 years. Used as a single inspector on homes and commercial buildings, to multiple users on homes (up to 21,000 sq ft) and commercial buildings (up to 150 units, over 64 buildings and over 400,000 sq. ft). The 3D Inspection System software is powerful and yet very easy to use..
Software Day
10:30 a.m. to 12:00 p.m.
Home Gauge
1:30 p.m. to 5:30 p.m.
Pool Safety Presentation (SB442)
Speaker: Dave Pace & Panel
Thursday, April 26th 2018: Pre-Conference Session
8:30 a.m. to 5:00 p.m.
Certified Residential Thermographer Course (day 2 of 2 - $495 for both days, lunch included)
Speaker: Bill Fabian
Day Two - On the second day of class, different types of inspections will be covered, such as Electrical Inspections, Energy Inspections, Moisture Inspections and Pest Infestation Inspections. The students will learn about conditions that affect inspections, such as such as temperature changes, and ideal conditions needed for the most accurate results. Summer and winter issues affecting infrared inspections will be presented. Safety concerns for all inspections will be discussed. Students will participate in a hands-on session to use thermal imagers and test various camera settings. They will learn how to download images and create reports. Finally, the students will complete a 25 questions exam. A score of 70 or better is required to pass the class.
8:30 a.m. - 5:00 p.m.
NHIE Study Session
Speaker: Michael Casey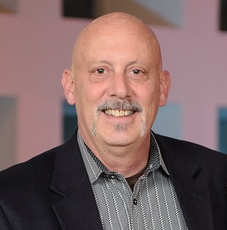 Speaker Bio: Michael Casey, ACI, CNCS, MCIis the principal of Michael Casey & Associates; a national A.M. Best recommended consulting firm based in San Diego and Director of Education with Home Inspection University. Mike is past president of the California Real Estate Inspection Association (1994/1995) and of the American Society of Home Inspectors (ASHI) (2002). Mike is multi-code certified by the ICC and IAPMO. He is a licensed general, plumbing and mechanical contractor in several states and a Virginia Certified Home Inspector. Besides co-authoring several books in the Code Check series and authoring the Code History Master Android App, Michael has authored numerous other technical books and numerous articles, has taught home and building inspection nationwide and has an expert witness and claims consulting practice throughout North America since 1987. Mike has inspected over 10,000 buildings in his over 30-years career in the inspection profession as well as been consultant or expert regarding hundreds of inspector claims for both claimants and defendants.
Presentation Description: This is a six to eight‐hour course using PowerPoint slides. This course presents participants with a question similar to one that might appear on the National Home Inspector Examination (NHIE). The participants and instructor discuss the question to arrive at the correct answer. Many answers include illustrations and pictures to help participants remember the concept. Active interaction between participants and the instructor makes this course a fun and effective learning environment. 
This course is primarily intended for people who wish to take the NHIE. More experienced home inspectors will also benefit by being exposed to concepts that they may have forgotten, or that they were not taught.
Upon successful completion, participants should be better able to pass the NHIE. More experienced inspectors should be better able to recognize and report defects in the topic areas covered by the NHIE. All participants should benefit from discussing reporting and business operation topics.

CREIA Annual Conference: Friday, April 27th – Sunday, April 29th 2018
Friday, April 27th 2018
8:00 a.m. to 8:30 a.m.
Chairman's Welcome Message, Ken Collins, CCI, Exhibit Hall
Breakout Sessions
8:30 a.m. to 10:00 a.m.
Combustion Air Requirements for Gas Burning Equipment
Speaker: Dan McLaughlin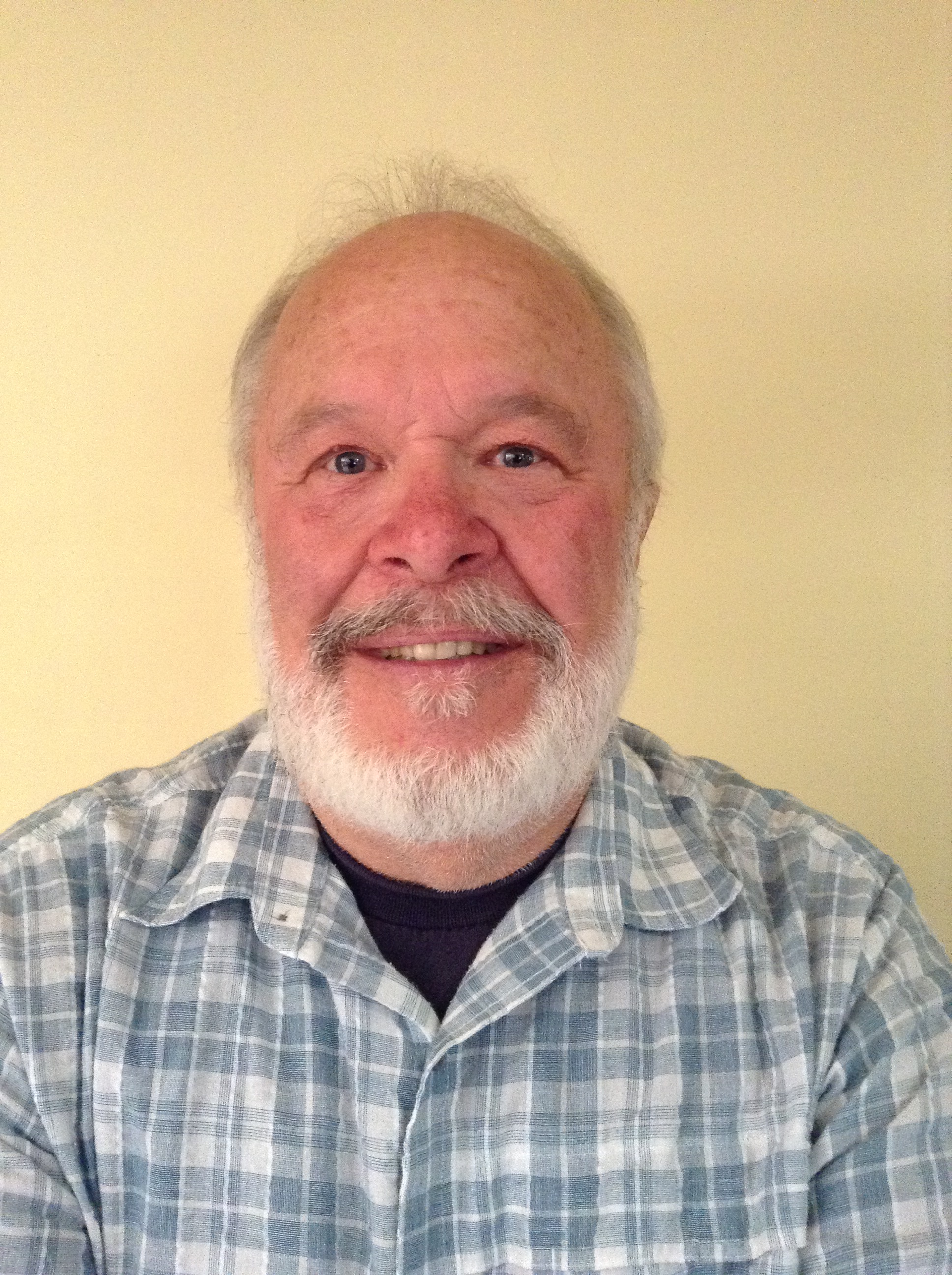 Speaker Bio: Dan McLaughlin began his construction career in 1975 as a Journeyman carpenter working on commercial and industrial buildings in Southern California. Due to a work related injury he changed his career and went to work for the City of Los Angeles as a Residential Building Inspector. In 1979, he was offered a job in Santa Barbara, CA as a Combination Residential Inspector. During that time, he was fortunate to work closely with a Senior Plumbing and Mechanical Inspector who had been a 30 plus year union contractor. In 1985, he was promoted to Building Inspection Supervisor over seven inspectors. His duties included performing plan checks; inspection of complex buildings; preparing yearly budgets; preparing training classes and evaluating employees. As a supervisor he continued to take code classes in plumbing and mechanical. In 1996, he went to work for the City of Ventura as the Senior Plumbing and Mechanical Specialist. His duties included plan checking and inspection of all commercial and multi-family projects and provide plumbing and mechanical training for the inspection staff. In 2002, while working in Ventura, a local community college offered him a position as their Plumbing and Mechanical Instructor. The classes were formatted to train and educate inspectors, homeowners, architects and contractors on the standards of the current editions of the Uniform Plumbing and Mechanical Codes. From 2005 to 2010, he was employed by the City of Goleta, California as their Building Manager, responsible for plan checking and inspection of all residential and commercial buildings for code compliance disabled access standards; code adoption; yearly budget and in-house training of employees. He is currently providing contract services as a Senior Combination Inspector for the City of Calabasas and continues to teach at a local community college, as well as provide training programs for inspection organizations such as ASHI and CREIA.
Presentation Description:
This course will cover the importance of combustion air and how to determine if gas burning appliance enclosures are sufficient in size to operate safely. I will also discuss methods of supplying combustion, hazards to be award of related to remodeling which may affect combustion air, and how to supply combustion air to high efficiency appliances.


8:30 a.m. to 10:00 a.m.
California's Clean Energy Future and 2016 CalGreen PART 1
Speakers: Chris Kuch & Moe Fakih
Speaker Bios: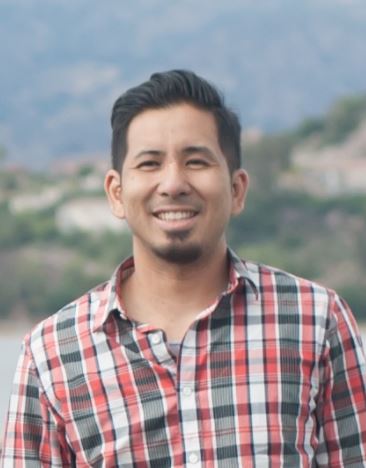 Chris Kuch is a Texas transplant, now living in Los Angeles. Before moving, he studied Mechanical Engineering at the University of Texas at Arlington and proceeded to work in the booming commercial real estate industry, providing property condition assessment due diligence support to investors and lending institutions. Passionate about engineering building science, the move to energy efficiency was a natural fit. As the commercial real estate market was on a down-turn in 2007, the building energy efficiency industry was on the up-turn. Chris leveraged his experience with assessing building systems and began conducting energy efficiency audits across California. Ten years later, he is working for Southern California Edison's Energy Codes and Standards Team; primarily working on the development of the Title 24 Part 11 building energy efficiency code and supporting local jurisdictions in Local Energy Ordinance adoption. Outside of work, his time is happily filled with faith, family and Jiu-Jitsu.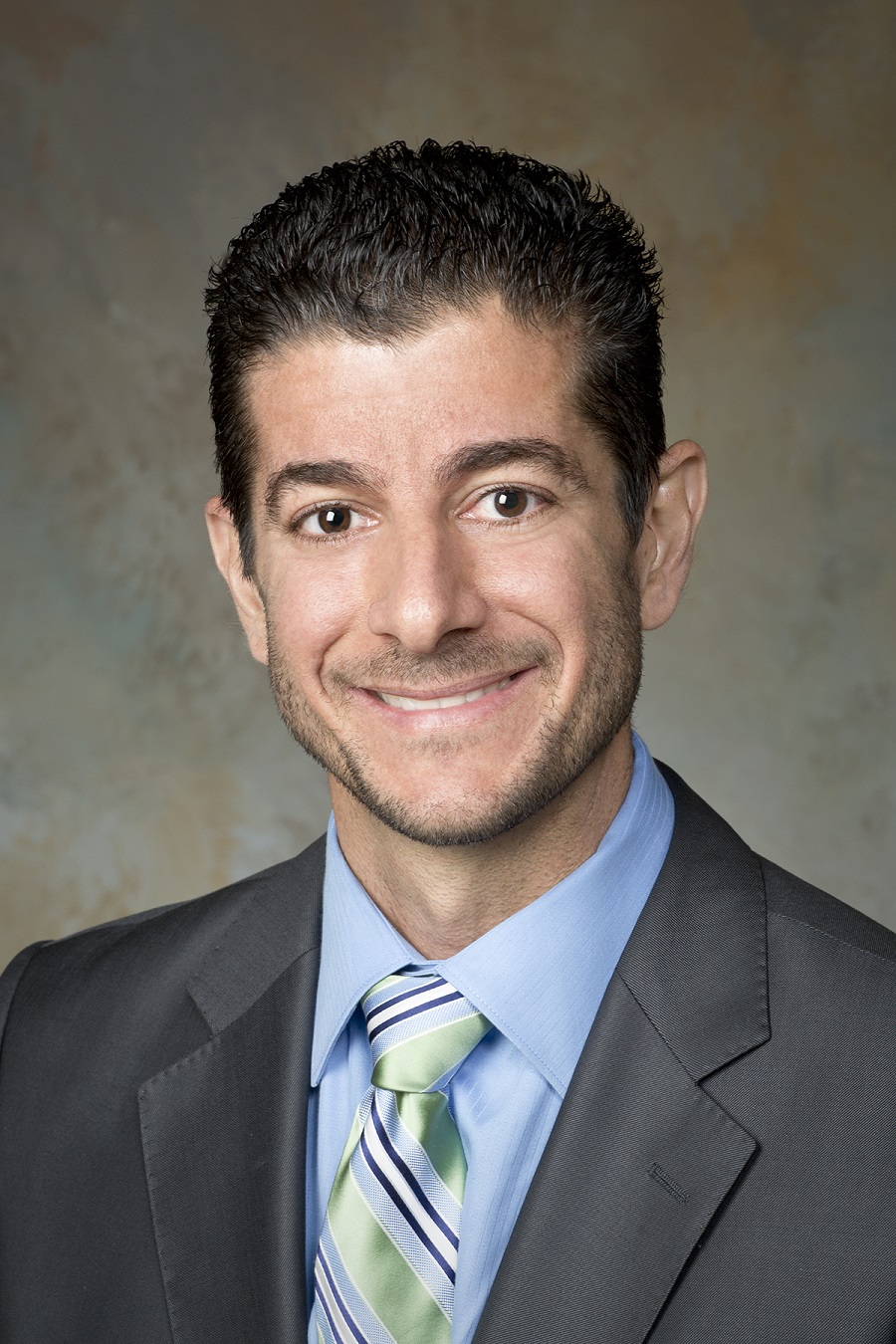 Moe Fakih possesses both private and public sector experience, working as a City Planner in Orange County processing project entitlements totaling millions of dollars and presenting project details to the public. Prior to joining VCA Green, Mr. Fakih was principal at AEF Consulting, Engineering, & Construction, Inc., a Southern California sustainability consulting-construction firm specializing in California Green Building Code and LEED projects. Early in his sustainability career, Mr. Fakih certified a LEED Existing Buildings Operations & Maintenance gold level hotel in San Francisco, the first hotel in the world to achieve the title. He later designed and built the first LEED Commercial Interior remodel in Anaheim Hills, implementing sustainable improvement strategies that reduced electricity costs by over 50% and water consumption costs by 43%.
Mr. Fakih has established sustainability polices for new construction and existing building owners that have strong return on investment
Presentation Description: California continues its leadership in addressing climate change and air pollution. The state's air quality and greenhouse gas (GHG) goals call for ambitious reductions by 2032 and 2050 respectively. These goals will be achieved, in part, through building codes such as CalGreen Title 24 Part 11. This presentation will highlight the 2016 CalGreen Residential and Non-Residential standards and demonstrate how designers and developers are addressing the requirements.
- Summarize the origins and evolution of CALGreen
- Highlight new code changes that were adopted in 2016 and enforced in the beginning of 2017
- Discuss challenges city officials, developers and designers have had in interpreting and implementing the code
- Review and interpret California Green Building Standards Code requirements as they relate to design and construction
- Share real world green code examples and lessons learned from design to construction
8:30 a.m. to 10:00 a.m.
Legal Issues
Breakout Sessions
10:30 a.m. to 12:00 p.m.
Drones vs. Ladders –Using Drones to Achieve Comprehensive Inspection Results
Speaker: Peter Hopkins & Jay Bernstein
Speaker Bios: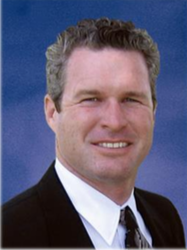 Peter Hopkins has operated a successful home inspection company since 1996 (www.inspecdoc.com) and has personally performed over 7000 property inspections. The company expanded into infrared in 2005, with the opening of SoCal Infrared (www.socalinfrared.com) and has found success in many areas of diversification including drones. He is the Co-Founder of United Infrared (www.UnitedInfrared.com), a national network of contract thermographers which includes application-specific training and business coaching in a multitude of applications related to infrared technology and offers Part 107 training as part of their business offerings. Peter is a Level III Certified Thermographer, ICC Code Certified Building Inspector, Certified HERS Energy Rater, SewerScan Inspector, Equine Thermography trained and is licensed with the California Horse Racing Board as an Assistant to Veterinarian. Peter lives in Southern California with his wife and two children.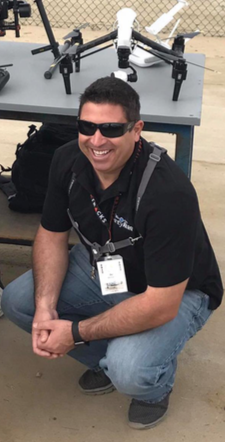 Jay Bernstein is a cofounder of Clarity Aero, a drone services and training provider based out of San Diego, CA. Jay has played an instrumental role in developing a comprehensive new online training course in conjunction with United Infrared that allows home inspectors to become FAA Certificated SUAS pilots. Jay has an extensive aviation background, holds an FAA Commercial Pilot Certificate, an FAA SUAS Pilot Certificate, is a former airplane flight instructor, and holds a BS in Aeronautical Technology from Arizona State University. Jay is a professional drone pilot whose work has been featured on TV, in commercials, and in national media outlets. He is passionate about flying drones to capture amazing footage, performing detailed inspections in residential, commercial, and industrial settings, and helping others to get the most out of drone technology.

Presentation Description: While the ladder is destined to remain a part of any home inspector's tool kit, drones have incredible capabilities that when used correctly can achieve results that were previously unattainable using ladders alone. In this presentation we will demystify how and when to properly and legally use this amazing new technological wonder to add a powerful new dimension that compliments any professional inspection workflow.
10:30 a.m. to 12:00 p.m.
California's Clean Energy Future and 2016 CalGreen PART 2
Speakers: Chris Kuch & Moe Fakih
Presentation Description:
- Summarize the origins and evolution of CALGreen
- Highlight new code changes that were adopted in 2016 and enforced in the beginning of 2017
- Discuss challenges city officials, developers and designers have had in interpreting and implementing the code
- Review and interpret California Green Building Standards Code requirements as they relate to design and construction
- Share real world green code examples and lessons learned from design to construction

10:30 a.m. to 12:00 p.m.
Bonding & Grounding – Residential
Speaker: Matthew Norwalk
Speaker Bio: Mr. Norwalk has been involved in the electrical industry for more than 22 years and began his career as an Inside Wireman with the International Brotherhood of Electrical Workers (IBEW). As a Journeyman Wireman he worked on a wide range of commercial and industrial projects that include data centers, aerospace manufacturing, petrochemical, and commercial spaces. In 2004 he joined the Power Quality Department at Southern California Edison (SCE) where he has been involved with generation, substation, transmission, distribution, and customer side power quality investigations. Mr. Norwalk serves as a subject matter expert in the areas of grounding and power quality monitoring and has been involved with the grid impact assessment of renewable generation projects. He is currently active on several International Association of Electrical and Electronics Engineers (IEEE) working groups, including serving as the Chair of the Stray and Contact Voltage Working Group.

Presentation Description: This course will cover the fundamentals of grounding and bonding in residential installations. Electrical service grounding components, bonding methods and pool installations will be discussed in detail. Case studies from investigations performed by SCE will be presented and will cover topics such as shock hazards, risk of fires and equipment damage. The investigator will learn ways to quickly identify degradation of components and the most common installation errors.
Lunch Presentation
12:00 p.m. to 1:30 p.m.
Business Entities - Opening, Operating, Taxes, and Functionality Differences between Sole Proprietor , Partnerships, and Corporations.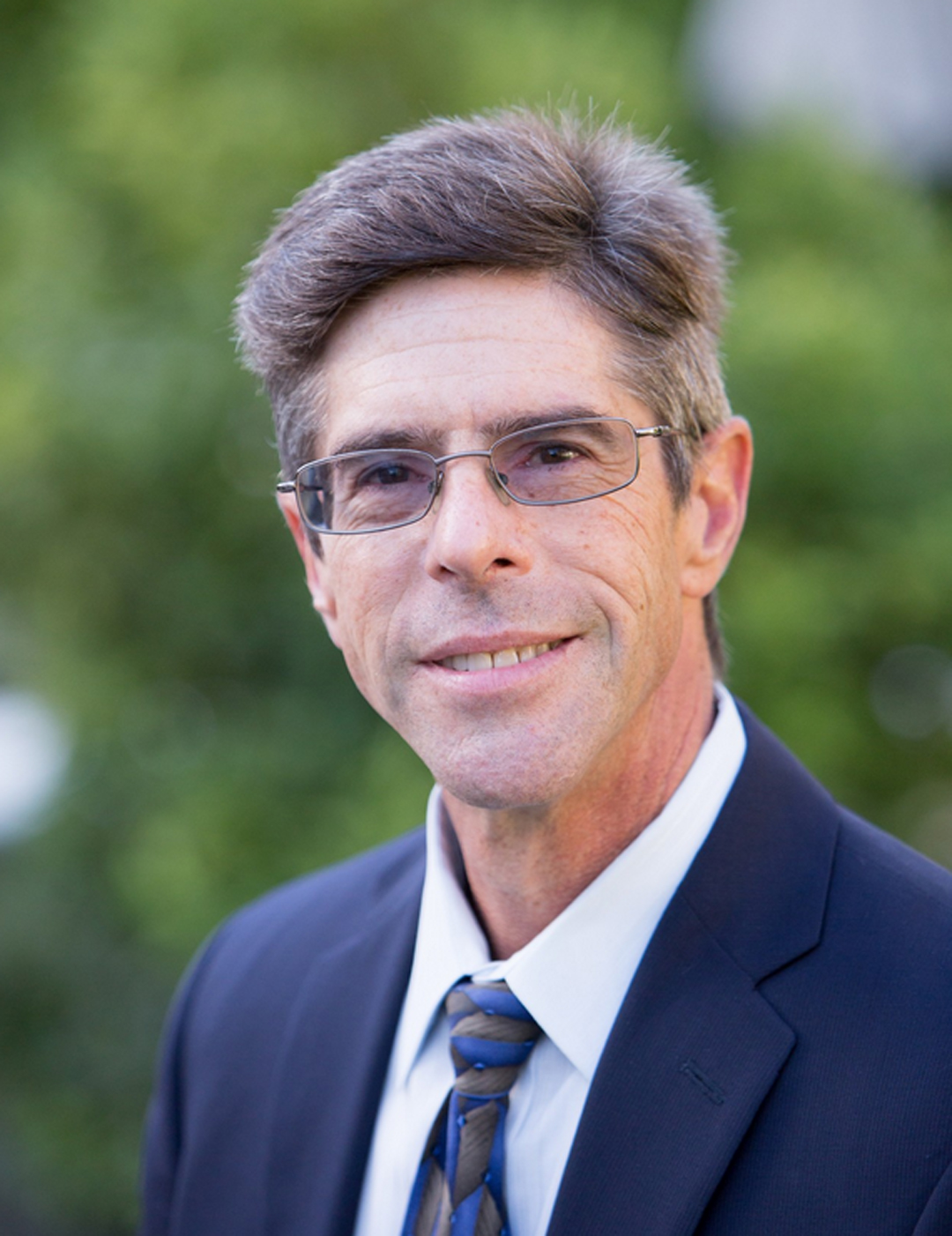 Speaker: Steven Freeman
Speaker Bio:
Core Competencies: As a Certified Public Accountant with over thirty years' experience, Steve specializes in Corporate Accounting and Real Estate. Skilled in analyzing financial information and providing management consulting services to the owners, including Corporate, Real Estate LLC and Individual Income Tax Preparation and Bookkeeping Services.
Experience: President of Freeman and Associates, Preparation of Corporate and Individual Tax Returns; Consultation meetings; and Educational Seminar instructor on various business related topics. Steve also assists businesses with all levels of Business Formations, Mergers, and Acquisitions, Corporate Audit Representation, Real Estate Syndication, and Business Accounting.
On His Personal Side: Steve's hobbies include astronomy, tennis, and playing musical instruments (guitar, saxophone, flute, mandolin, harmonica, plus many others). Steve and his wife, Ilene, enjoy concerts and outdoor adventuring. Steve and Ilene also enjoy roadtrips throughout California visiting their three children.

Presentation Description:
This seminar will begin to explain how and when to use the most popular and powerful business entities available today – Limited Partnerships (LPs), Limited Liability Companies (LLCs), Corporations and S Corporations .
Breakout Sessions
1:30 p.m. to 3 p.m.
Triple Threat (Asbestos, Lead and Mold) Presentation
Speaker: Robert Menald & Eloy Cisneros
Speaker Bios: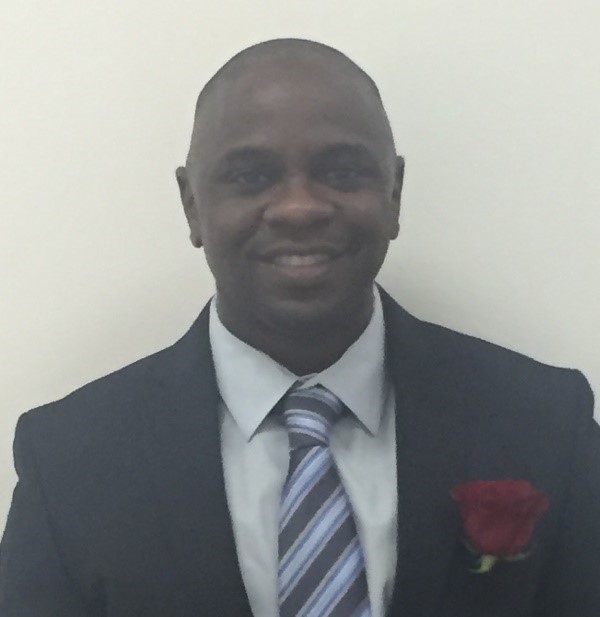 Mr. Menald has provided environmental consulting services for both public and private sectors since 2002. Over his 15 plus years in the environmental consulting industry, Mr. Menald has consistently identified and provided cost effective solutions to even the most complex and challenging environmental issues. In his current capacity as President of TES, Mr. Menald is actively involved in management/oversight of day to day operations. Additionally, Mr. Menald's a Project Manager, which responsibilities consist of developing scopes of work, designing projects, conducting QA/QC review of field activities and deliverables, and managing projects, clients and staff. Mr. Menald has extensive experience providing consulting services associated with various types of environmental conditions and hazardous materials, including but not limited to, asbestos, lead, PCBs, mercury and heavy metals, mold, indoor air quality and other hazardous materials and conditions. The services provided by Mr. Menald cover all aspects of a project, from inception to completion.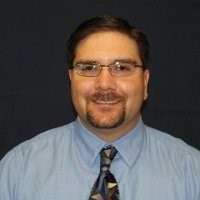 Mr. Cisneros has provided environmental consulting services for both public and private sectors since 1995. In his current capacity of Director of Environmental Services, Mr. Cisneros is responsible for the Program Management of environmental projects performed by TES. His Program Management responsibilities primarily consist of developing scopes of work, designing projects, conducting QA/QC review of field activities and deliverables, and managing projects, clients and staff. Mr. Cisneros is also responsible for developing standard and non-standard operating procedures and conducting internal staff training and mentoring to ensure proper project scoping and performance. Mr. Cisneros has extensive experience providing consulting services associated with various types of environmental conditions and hazardous materials. The services provided by Mr. Cisneros cover all aspects of a project, from inception to completion. Additionally, Mr. Cisneros has experience teaching courses in occupational safety and health, regulatory compliance, respirator protection, AHERA refreshers, asbestos awareness, emergency response, and waste management.

Presentation Description: Asbestos, lead and mold conditions are all potential threats to real estate value and owner liability as well as occupant and inspector health and safety. This presentation provides information and guidance on how to identify, avoid and mitigate these threats. It will also include a discussion of the regulatory requirements and standards as well as how to limit the liability associated with these hazardous materials/conditions.

1:30 p.m. to 3:00 p.m.
Inspection of Egress and Access Issues for Residential and Commercial Properties
Speaker: Ian Livingston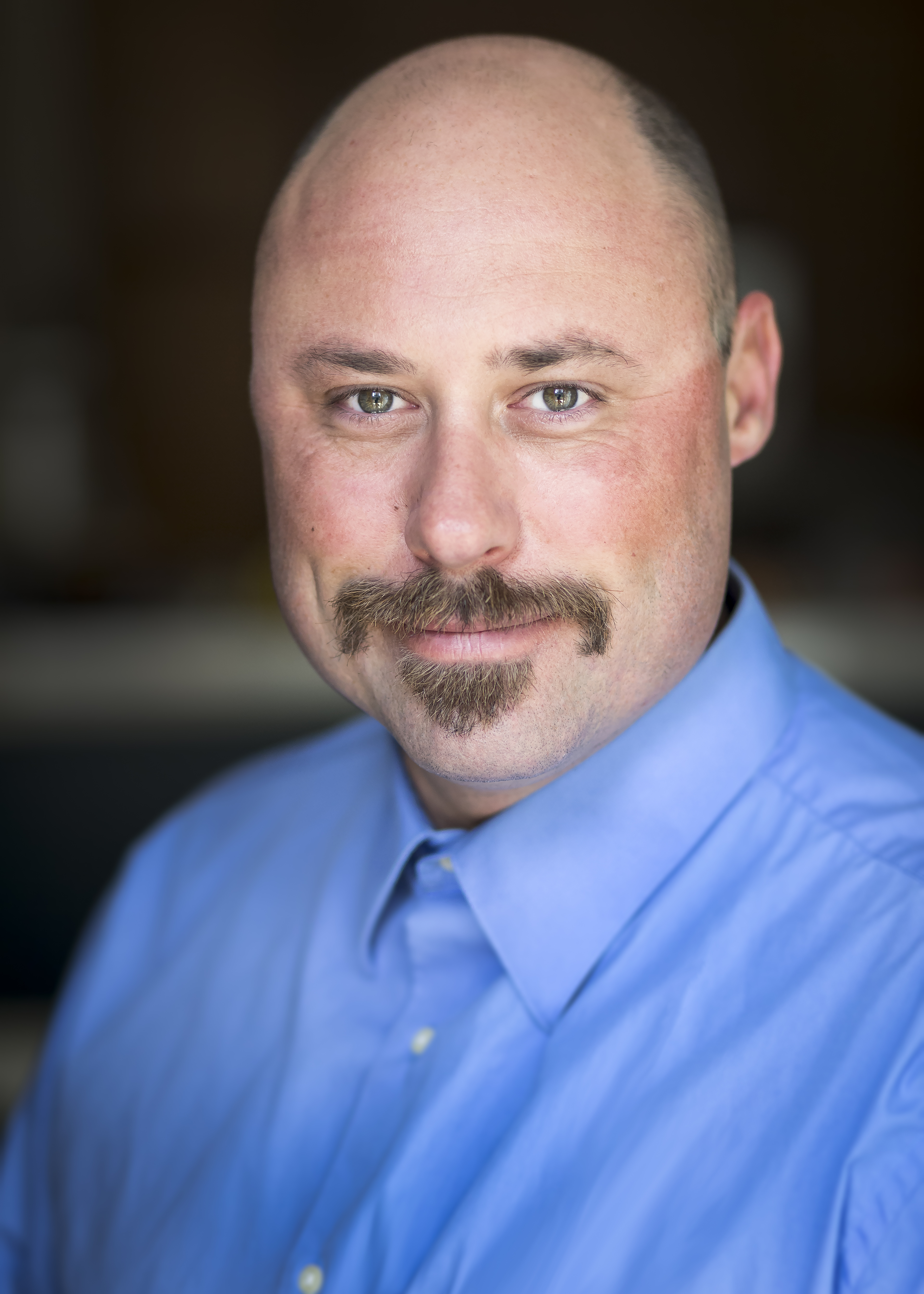 Speaker Bio: Ian Livingston has been involved in the construction industry for the past 20 years. He comes from a family of builders, both his Father and Grandfather were carpenters and contractors in New England and California. Ian began his career as a finish carpenter, mostly installing windows and doors. Over several years, he became a lead carpenter and superintendent, working on residential and commercial projects including historical renovations and seismic retrofits, restaurants and custom homes. In 2014 Ian became a Building Inspector with the city of Ventura, and is currently the Building Inspection Supervisor. In addition to serving the public, Ian teaches accessibility and building codes /methods at his local Community College's Construction Technology department. Mr. Livingston currently holds 9 residential and commercial inspection certifications and recently completed the open book Plan check for CASp certification.
Presentation Description: This class will cover egress components for residential and commercial properties, and accessible egress elements. We will discuss at length windows, doors, stairs and path of travel requirements. Required dimensions and location will be addressed extensively. The 2016 California Building Code, and California Residential Code will be our primary reference material and you may find it helpful to have on hand for highlighting and tabbing.

Breakout Sessions
3:30 p.m. to 5:00 p.m.
Comprehensive Water Heater Workshop
Speaker: Dan McLaughlin
Presentation Description: This course will cover the different types of water heaters, general installation standards, combustion air requirements, condensate disposal, and venting for water heaters. With the popularity of tank-less water heaters being installed in both residential and commercial structures I will discuss the importance of gas pipe sizing, combustion air, and venting of these types water heater.

3:30 p.m. to 5:00 p.m.
Quickbooks
Speaker: Steve Freeman
Presentation Description:
Course Objectives:
1) Introduction and review of Quickbooks and Quickbooks Online
2) ABC's of Managing your Bookkeeping with Quickbooks
3) Keeping Tax Time Happy, Organized, and Ready
Course Description:
Review a popular small business bookkeeping software; Quickbooks. Receive an introduction to Quickbooks' new and improved platform; Quickbooks Online. Identify the strength and weaknesses of each platform for help in finding the proper fit for each user.
Learn to create and customize customer invoices, post payments, and make bank deposits.
See how Quickbooks helps you track outstanding customer balances and promote getting you paid.
See how Quickbooks system posts checks, auto debits, and other bank postings to ensure you are finding more deductions for tax purposes. Follow the system through the reconciliation processes.
Make your Accountant happy by seeing how to provide them the necessary document or access to the system to properly complete your tax returns. Learn to use Quickbooks to track your company progress from year to year and view your company profits growth.
3:30 p.m. to 5:00 p.m.
Bonding & Grounding – Commercial
Speaker: Matthew Norwalk
Presentation Description: This course will cover the fundamentals of grounding and bonding in commercial installations. Electrical service grounding components, bonding methods, HVAC and communication systems will be discussed in detail. Case studies from investigations performed by SCE will be presented and will cover topics such as shock hazards, risk of fires and equipment damage. The investigator will learn ways to quickly identify degradation of components and the most common installation errors.


Saturday, April 28th 2018




Breakout Session


8:30 a.m. to 10:00 a.m.
Identify Stucco Issues
Speaker: Gary Weaver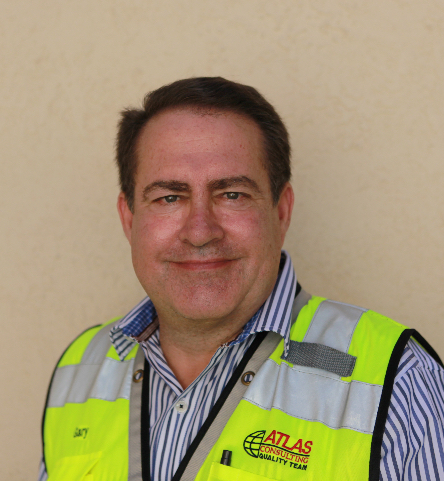 Speaker Bio: Gary has been involved in the construction industry since 1974.
-Has manager divisions at Engineering News Record 1-3 rated firms with experience including, laborer, roofer, estimator, project manager, consultant and legal expert.
-Served as Board member, Education Chair,Vice President and President for the SoCal Chapter of RCI, Inc., over a ten year period and as a Region IV Director on the National Board of Directors for RCI, Inc., for 13 States.
-Project experience consists of governmental agencies, schools, Fortune 100 firms, developers, single and multi-family residential, hotels, apartments, manufacturers, commercial, industrial and institutional, as well as management firms, contractors, insurance companies, architects and attorneys.
-Services include quality assurance, roof, wall, window and material testing and analysis, pull-out resistance, infra-red and electronic capacitance moisture detection. Met the requirements for Registered Roof Observer with RCI, Inc., Master Roof Inspector with National Roof Certification and Inspection and Certified Roof Inspector with Haag Engineering.
-Served in an Advisory capacity to several National Manufacturers and made presentations to groups ranging from architects, owners, college classes, manufacturer groups,
Building Code Officials, various Chapters & State conferences for the California Real Estate Inspectors Association.
-Surveyed more than 24,000 roofs in twelve states and Canada since 1997.

8:30 a.m. to 10:00 a.m.

Inspecting of Electrical Service Equipment
Speaker: David Maclean
Speaker Bio: David MacLean is a retired Acting Chief Electrical Inspector for City of Los Angeles Department of Building and Safety. He started in the electrical trade in 1977 work for an electrical contractor that specialized in designing and building Commercial, Industrial, Data Commutation systems, Computer room and emergency power systems. David MacLean started with the City of Los Angeles in 1987 as a district electrical inspector. He was promoted to Senior Electrical Inspector in 1989 and then to Principal Electrical Inspector in 2001. From 1988 to 2008 he was a part-time teacher for North Orange County R.O.P in there Electrical Occupations program. He a member of UL Standard Panel 8903 Concentrated Solar Panels and 489B Molded Case Circuit Breaker for Solar Systems 1698 B D.C. Arc-Fault Circuit Interrupters. Member of Los Angeles Electrical Technical Advisory Council, International Association of Electrical Inspectors and the Nation Fire Protection Association Compliance Through Collaboration Committee.


Breakout Sessions
10:30 a.m. to 12:00 p.m.
Report Writing Standards
Speaker: Michael Casey
Presentation Description: This 1.5-hour session by Mike Casey will cover minimum standard report writing as per CA B&P 7195-99 and CREIA Standards of Practice. We will cover CA home inspector practice act requirements, as well as systems and components included in the CREIA SOP and reporting of material defects.
Goal: Upon completion of this class, students will be more knowledgeable regarding the fundamentals of report writing for California home inspectors and the various systems and components included in a residential inspection. Students will also be more knowledgeable regarding the appropriate conditions observed that warrant recommendation of further analysis.
Learning Objectives:
Upon completion of the courses students will be able to demonstrate a working knowledge of:
1. Home Inspection law in California

2. Identify Components inspected, condition, and further analysis if necessary

3. Identify material defects
4. Common "defects" and recognition

10:30 a.m. to 12:00 p.m.
Inspecting and Installation of Solar Energy Panels
Speaker: David Maclean
10:30 a.m. to 12:00 p.m.
Inspecting Veneers, Masonry & Exterior Wall Flashings
Speaker: Dennis Parra II & Chad Parra
Speaker Bios: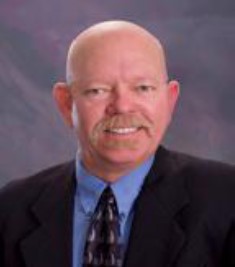 Dennis Parra, as a third generation building contractor, Dennis brings forty-two years' experience to the inspection industry. Starting under the guidance and tutelage of his grandfather in 1976, he completed apprentice and journeyman levels and became foreman of small crews. In 1980 Dennis advanced to general superintendent, planning and directing large crews on commercial and industrial projects. During this time, he also wrote proposals, and managed all phases of construction with a strong emphasis on large-scale roofing projects. In 1982 Dennis opened a satellite company in northern California where he specialized in commercial and government projects, and construction of log homes. At this time, he also expanded the company focus into inspection and consulting to parallel with the San Diego office. Today his main emphasis is directed to the inspection and consulting areas, completing over 12,000 combined inspections. Over the 42 years in the construction industry, Dennis has attended technical and CEU classes to further his education, and to keep abreast with industry standards and comply with CREIA, ASHI and RCI educational mandates. Dennis is a presenter of waterproofing and roofing seminars at CREIA, ASHI, RCI, RCA, ITA/Kaplan, and other organizations.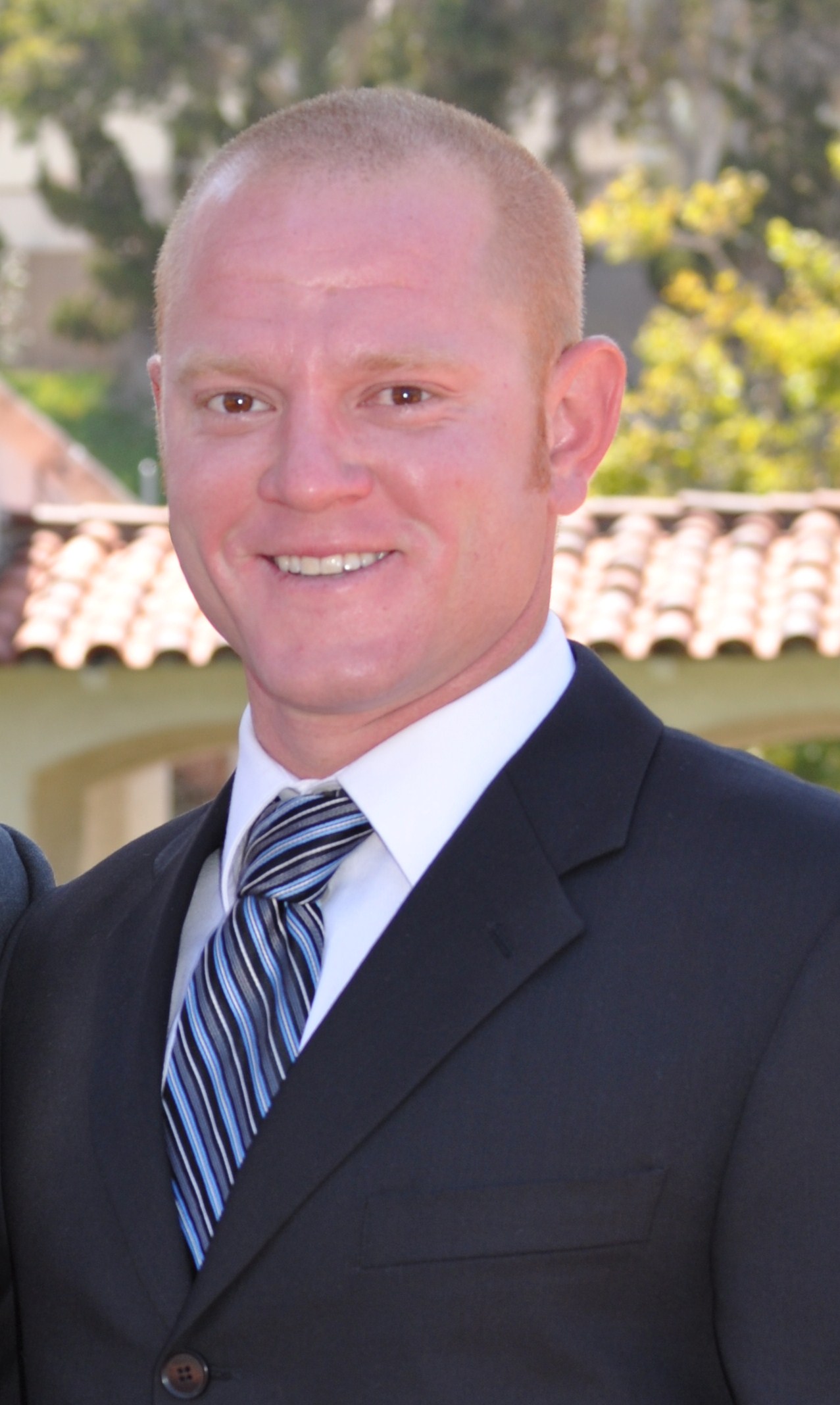 Chad Parra, As a fourth generation building specialist, Chad brings over ten years experience to the inspection industry. Starting under the guidance and tutelage of his grandfather and father in 1999, he worked while attending Saint Augustine High School. Chad also worked the summers of 2001 and 2002 doing framing pick up and general labor. In 2003 Chad attended the University of Redlands and worked in the Redlands Theatre constructing stages. While attending college from 2003 through 2007, and working at the theatre, Chad also worked with Parra Building Consultants on weekends, holidays, and summers doing home, building, roof, and moisture inspections and consulting, as well as receiving various continuing education credits and becoming a CREIA Certified Inspector in 2006. Over the ten years in the construction industry, Chad has attended technical and continuing education classes to further his education, and to keep abreast with industry standards and comply with CREIA, ASHI, CSI and RCI, Inc. educational mandates. Chad has presented roofing presentations at CREIA, ASHI, and RCI, Inc specialty seminars.

Presentation Description: Veneer and masonry exterior wall finishes and systems have been part of the exterior building envelope in commercial and residential construction for many years. Veneers have been more prevalent in new construction and restoration of existing buildings in the recent past due to increased popularity and cost factors. As with any material or system, proper installation and details require knowledgeable and experienced professionals, and coordination between trades. This presentation will explore inspection of veneers and masonry regarding proper installation in both new construction and retrofit applications. Conversely, improper installation, modes of failure, and the subsequent affects will be largely discussed due to the widespread failures that are common as a result of improper and defective installation. Proper flashing details and installation will also be incorporated into the discussion. As with all exterior envelope systems, the flashing component is paramount in proper design, construction, and installation of exterior wall systems, and therefore is inherently responsible for the majority of failures in relation to moisture intrusion and subsequent damages.
Breakout Sessions
1:30 p.m. to 3:00 p.m.
Liftmaster UL325 Residential and Gate Safety Training
Speaker: Cassandra Naguiat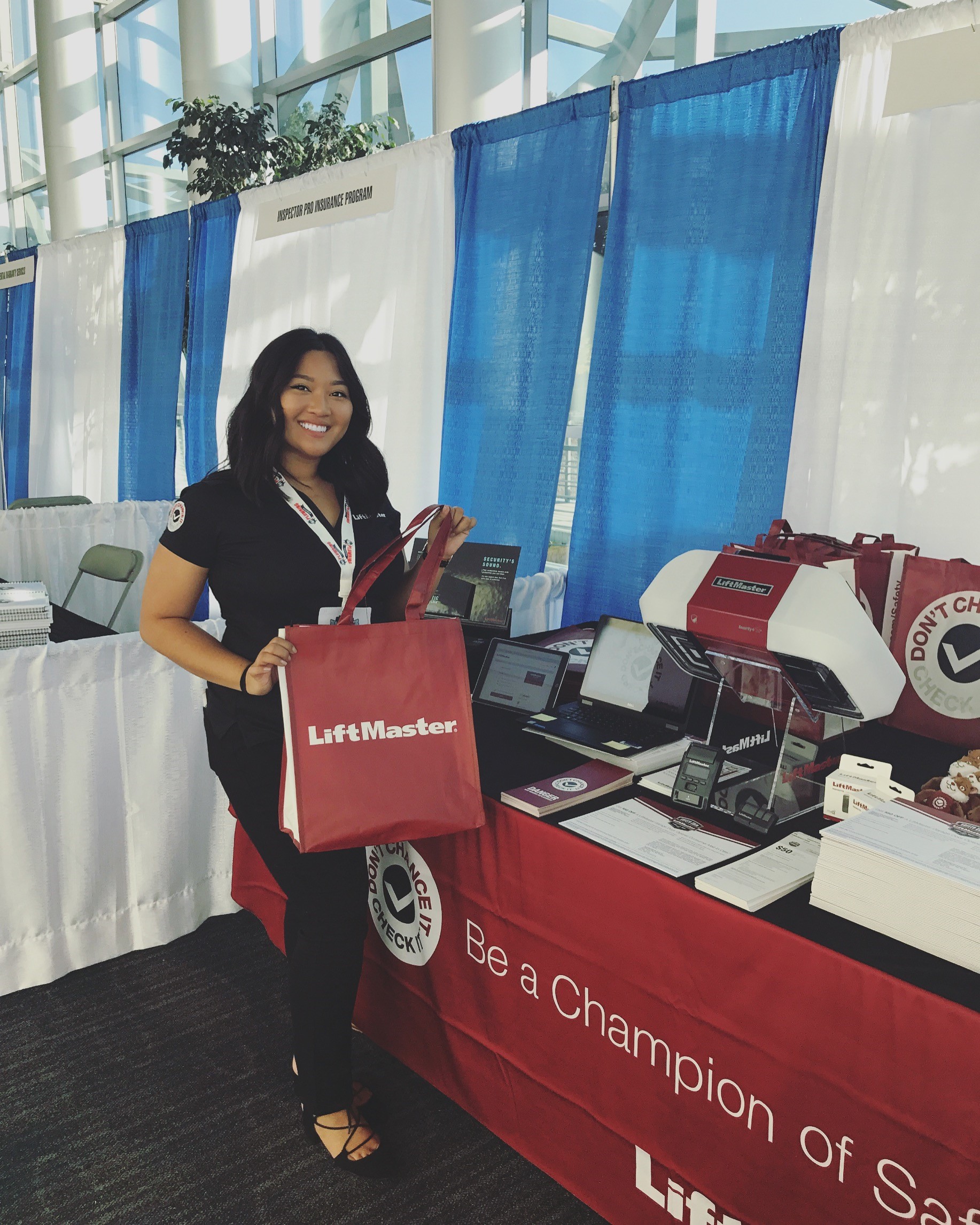 Speaker Bio: Cassandra Naguiat, West Coast Safety Ambassador for Liftmaster (Chamberlain Group). Cassandra has been with Liftmaster as of June of 2017, with a background in Marketing. Her territory is all of the West Coast. During her time with the company she has contributed to the training of hundreds of dealers and distributers of the Liftmaster Brand regarding all things safety within the Residential, Commercial and Gate world. While still new to the industry, she continues to learn from each dealer she visits and incorporates new insight into future trainings.
Presentation Description: Covering all things UL325 and ASTM in regards to Residential Garage application as well as Gate Operator. This goes over basic visual inspections, specified measurements of safety and pinch points. Seventy percent of homeowners use the garage door as the main access point in a household and it is the largest moving object in a home, making it a huge liability. This presentation will ensure that we are protecting families and creating a safer environment for homeowners.
1:30 p.m. to 3:00 p.m.
Title 24 & the Mandatory Features Equipment
Speaker: Dan McLaughlin
Presentation Description: This course will cover attic, underfloor, habitable living space ventilation, and basic Title 24 mandatory energy features related to residential construction. The course will also cover whole house ventilation, window sizing for egress, proper ways to ventilate attics and underfloor areas.
Breakout Sessions
3:30 p.m. to 5:00 p.m.
Managing Loss Control & the Realtor
Speaker: Kevin O'Malley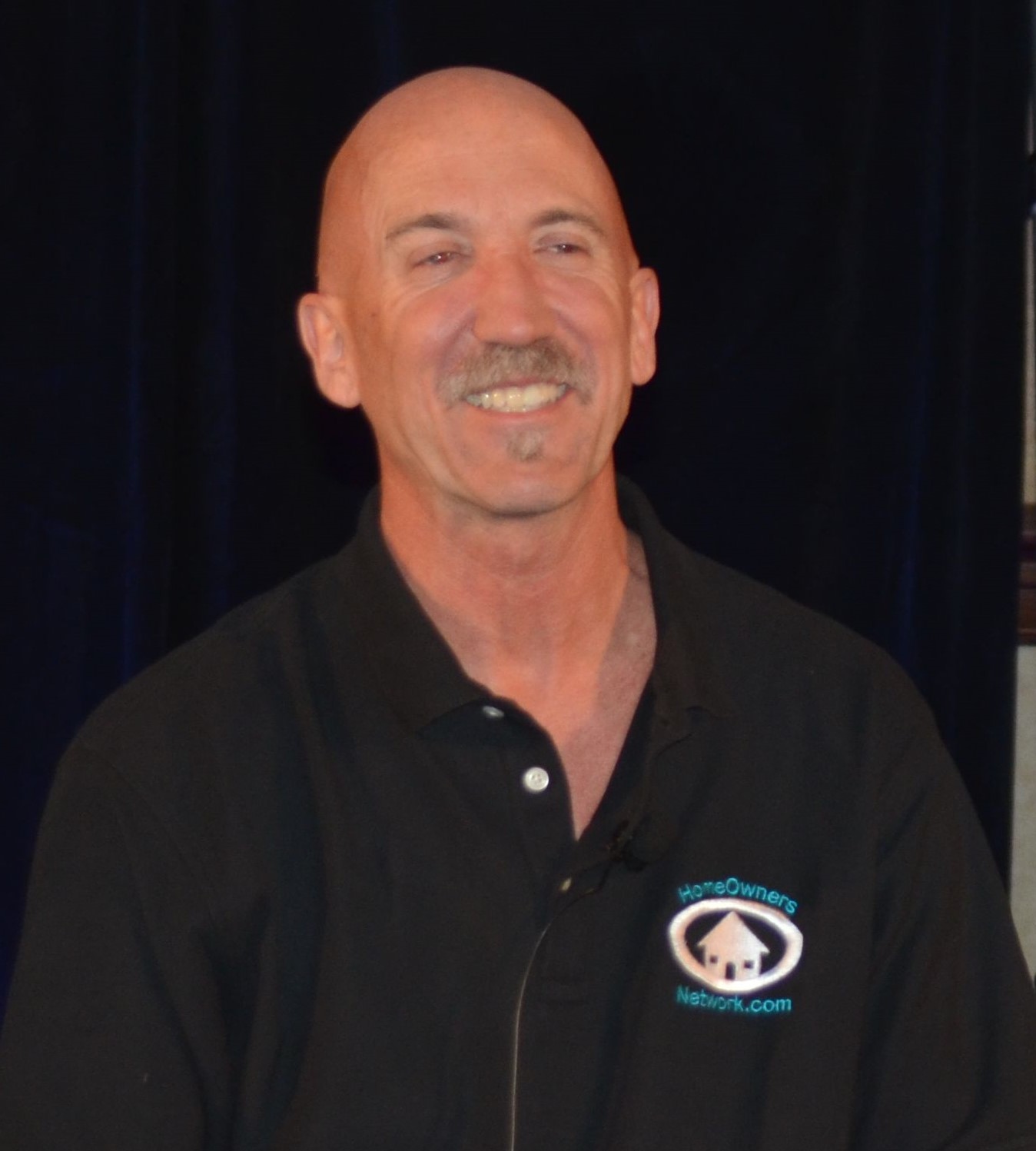 Speaker Bio:

Owner, Network Home Inspection 1985-1995

Co-Founder & Owner, Inspection Training Associates, the first licensed home inspection school in the nation, 1987-2003 (ITA was acquired by Kaplan Professional Schools)

Personally, taught thousands of people to create successful inspection careers

President, California Real Estate Inspection Association (CREIA), 1990

Member of ASHI Board of Directors, 1990

Numerous committees, American Society of Home Inspectors (ASHI) and California Real Estate Inspection Association (CREIA)

Helped found the San Diego and Orange County CREIA Chapters

Recipient CREIA President's Award, 1994

Recipient CREIA John Daly Award, CREIA's most prestigious honor

Home Inspection Consultant to numerous franchises

Hired by the Government of Japan in 2001 to help establish the inspection profession in their country

Director of Special Projects, Kaplan Professional Schools 2003-2006

Co-Founder - Casey, O'Malley Associates – 2008 - 2012

Co-Founder - Home Owners Network – 2012 - 2017

Sold Home Owners Network to Porch.com – 2017

Director Inspector Network, Porch.com – 2017 - Present
Presentation Description: Loss control is a risk management technique that seeks to reduce the possibility that a loss will occur and reduce the severity of those that do occur. A loss control program should help inspectors reduce claims, and reduce losses through safety and risk management information and services. Do you have any Loss Control programs in place? You should!
3:30 p.m. to 5:00 p.m.
Inspector Pro Software
Watch Your Business Explode & Get Your Life Back With Home Inspector Pro
Speaker: Dominic Maricic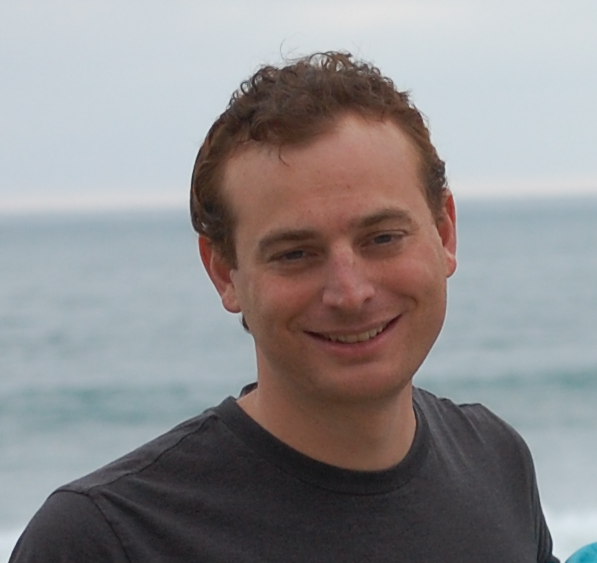 Speaker Bio: CEO of Home Inspector Pro Inspection Software and Website Hosting, founded in 2004. Home Inspector Pro is now used in 21 countries and in 9 languages. Dominic has also been the Webmaster for HON Professional, CREIA.org, Inspection.org CanNACHI.org, many ASHI Chapter sites and more.
Dominic Maricic has a degree in Computer Science and spent 10 years teaching math, computer programming and website design at a Southern California High School. He's been designing websites for over 20 years for personal use and businesses. On top of being the main programmer for Home Inspector Pro, he's currently in charge of the websites for multiple inspector associations and assisting other associations in SEO.
Presentation Description: Your report writer should be more than just a tool to dispense information to your client. By utilizing features like video in your reports, pop-up glossaries and reference addendums you can get more information to your clients and turn your report into a marketing tool as well. Then complete your work by dinnertime and enjoy life!
3:30 p.m. to 5:00 p.m.
Preparation and Installation Talking Points for Replacement Windows
Speaker: Jeff FitzGerald


Speaker Bio: Jeff FitzGerald has been in Building Materials and Fenestration for 30 years, and has worked in areas of Retail, Distribution, Manufacturing, and Installations, in both Residential and Commercial Markets. He has worked on the West Coast, Mid-West, and East Coast. Currently, Jeff is the Southern California Representative for Weather Shield Windows & Doors.

Presentation Description: The need for Replacement Windows in an ageing Home Market is causing several different kinds of products to be used. In addition, these diverse products are being handled, or Installed, by homeowners and Handy-men and Builders, which in turn is causing pockets of unique Installation and longevity concerns. This seminar will define the terms, products and processes used in the field, and it will outline Performance Grade and Best Installations Practices.


Sunday, April 29th 2018
Breakout Sessions
8:00 a.m. to 5:00 p.m.
How to Address Moisture Intrusion Problems
Speaker: Joseph Lstiburek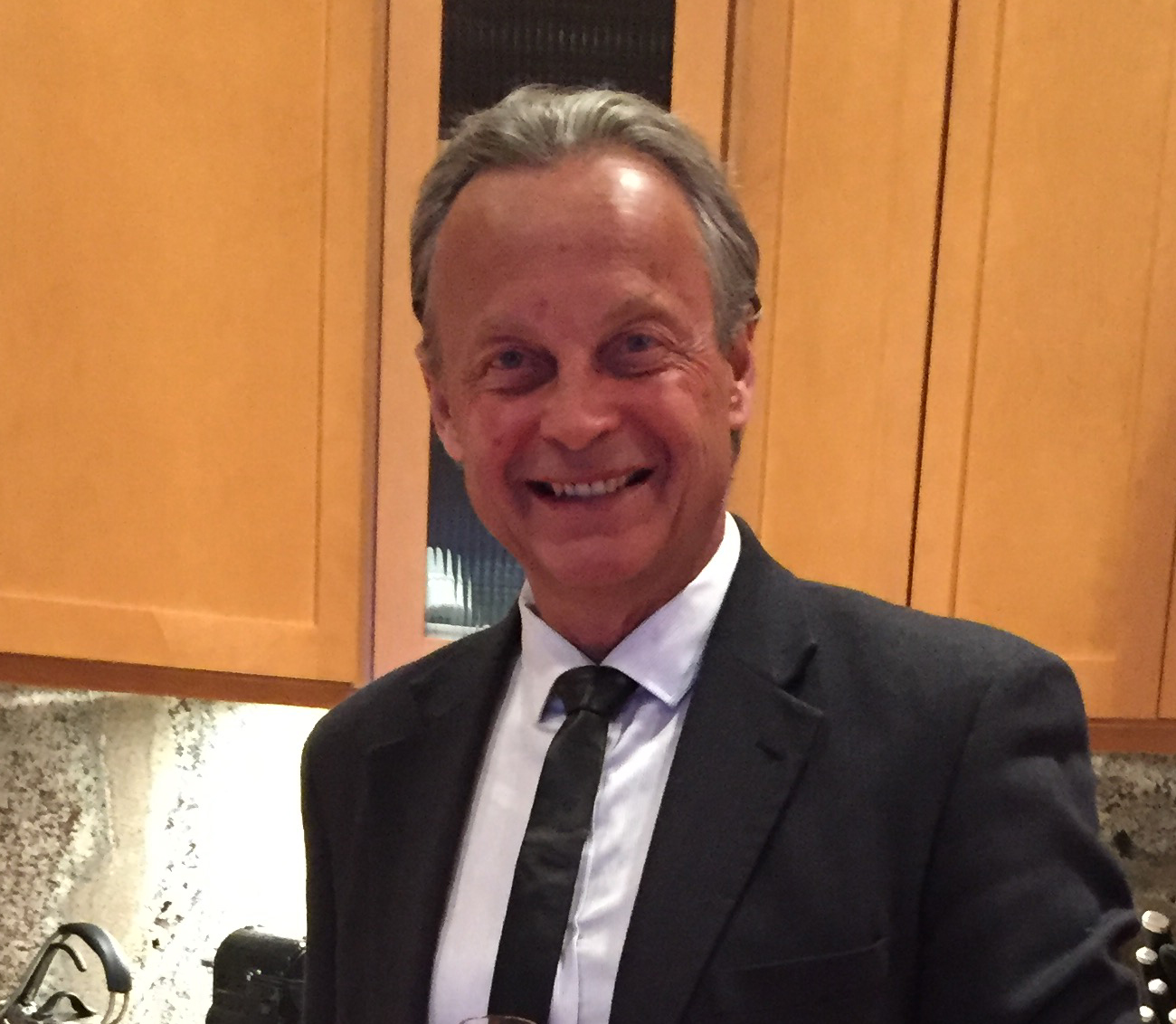 Speaker Bio: Joseph Lstiburek, B.A.Sc., M.Eng., Ph.D., P.Eng., is a principal of Building Science Corporation and an ASHRAE Fellow. He is also an Adjunct Professor of Building Science at the University of Toronto. He is a building scientist who investigates building failures. Dr. Lstiburek received an undergraduate degree in Mechanical Engineering from the University of Toronto, a masters degree in Civil Engineering from the University of Toronto and a doctorate in Building Science Engineering from the University of Toronto. He has been a licensed Professional Engineer since 1982. The Wall Street Journal refers to him as "the dean of North American building science" and Fast Company magazine refers to him as "the Sherlock Holmes of construction". When he is not in buildings he drinks red French wine and drives fast German sports cars – but never at the same time.
Presentation Description: Moisture intrusion problems are not that complicated. Buildings get wet where they touch the sky.... where they touch the ground... through their sides.... and where things condense... Most of the time the problems are obvious. When they are not obvious things get interesting. To understand the not obvious we need to understand the obvious. This session progresses through the obvious to the not so obvious.
8:00 a.m. to 5:00 p.m.
FEMA P-50 (25)
Speaker: Kelly Cobeen (with Marianne Knoy, CEA)
Speaker Bio: Kelly Cobeen, is a licensed civil and structural engineer with over 25 years of experience in code development, research, and educational activities in design, evaluation, and seismic upgrade of multiple building types, including single-family wood-frame dwellings. Ms. Cobeen is an Associate Principal at WJE Engineers, Architects, Material Engineers, and is on contract with Applied Technology Council to provide trainings on a number of FEMA publications.


Presenter Disclaimer
Presenters were chosen because of their expertise in the subject matter presented. The views and opinions expressed by presenters do not necessarily reflect the views, opinions, or official policy of the California Real Estate Inspection Association.