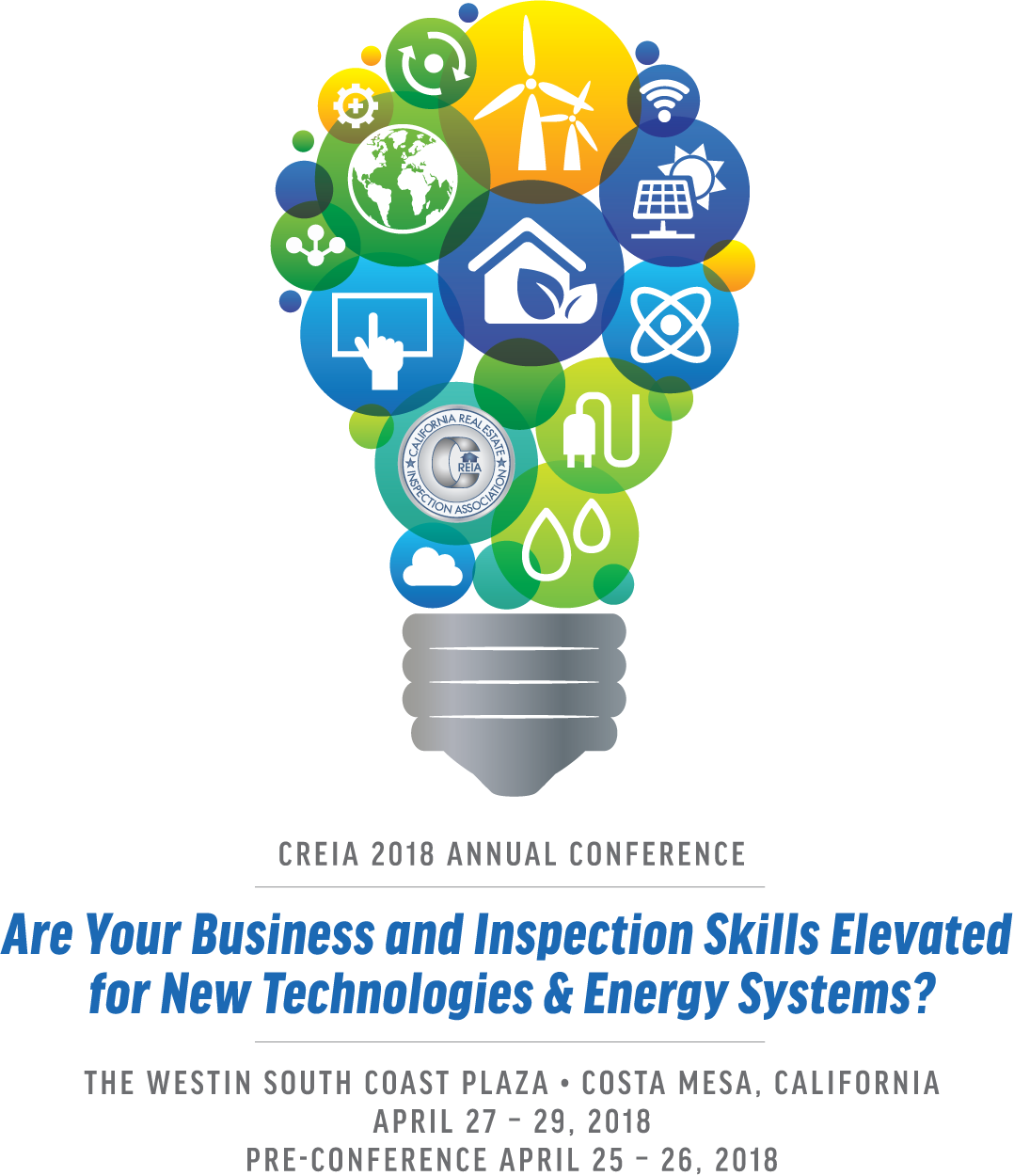 Registration Fees

Registration Type
CREIA Member
Non-Member
On-Site

Full Conference Registration

$385

$485

$405 - Member




$535 - Non-Member

Join CREIA & Register

N/A

$505

$565

Wednesday Pre Con (April 25)
Software Day

$100




(or included in Full Conference Registration)

$200




(or included in Full Conference Registration)

N/A

2-Day (Wed/Thurs) CRT Course (includes lunch)
ADDITIONAL FEE REQUIRED

$495

$595

N/A

Thursday NHIE Study Session

$100




(or included in Full Conference Registration)

$200




(or included in Full Conference Registration)

N/A

Thursday Off-Site Group SOP Inspection

$100




(or included in Full Conference Registration)

$200




(or included in Full Conference Registration)

N/A

Friday Only
(does NOT include lunch)

$135

$185

$155 - Member




$205 - Non-Member

Friday Lunch Presentation




ADDITIONAL FEE REQUIRED

$25

$45

N/A

Saturday Only




(includes lunch)

$185

$235

$205 - Member




$255 - Non-Member

Sunday Only

$100

$200

$120 - Member




$220 - Non-Member

Guest Registration of a CREIA Member

$115

N/A

$135

Guest Registration of a Non-Member

N/A

$150

$170
*Join and Register: If you are not a member of CREIA, register for the Full Conference and Join CREIA today with CREIA's promotional "Join and Register" Conference and Membership discount. The Join and Register fee does not include any study materials for the NHIE. Please visit the CREIA Store to purchase the books separately. This category includes Exhibits and Educational Sessions; Continental Breakfasts on Friday, Saturday, and Sunday. Annual Business Meeting and Awards Lunch on Saturday; Reception on Friday. (Does not include the Pre-Con or Materials.)
Full Conference Registration: This category includes Exhibits and Educational Sessions; Continental Breakfasts on Friday, Saturday, and Sunday. Annual Business Meeting and Awards Lunch on Saturday; Friday's Welcome Reception. (Does not include the Pre-Con Class or Materials.)
Guest Registration: Guest must accompany a CREIA member. Fee covers admission to the Exhibit Hall, Continental Breakfasts on Friday, Saturday, and Sunday. Annual Business Meeting and Awards Lunch on Saturday; Friday's Welcome Reception. (Does not include Educational sessions, syllabus, program materials, or CEC credit.)
Special Accommodation: Facilities are accessible to persons with disabilities. If you require special accommodation and plan to attend the CREIA Conference, please contact the CREIA office at info@creia.org or by calling 949-715-1768. Please allow as much advance notice as possible to ensure we have ample time to meet your needs.
Cancellation Policy: Registration cancellations will be accepted in writing until March 30, 2018. A $50 administrative fee will be deducted. No refunds will be given if cancellation notice is received after March 30th.
Click here to return to the Conference home page.