Inspection Information
Welcome Real Estate Professionals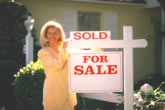 Since there is no licensing of home inspectors in California, it is imperative that real estate service providers recommend a qualified professional. The following tips can help:
Offer several qualified references to buyers. Click here for the PDF: How to Choose a Home Inpsector
Ask the inspector for a sample of past inspection reports — most professional inspectors provide a detailed report offering a comprehensive explanation of the home's condition as well as recommendations and upgrade suggestions.
A professional inspector will usually want the real estate professional and the buyer to be present during the inspection to familiarize all with the home's systems and point out specific conditions outlined in the report.
Do not let price be a determining factor in selecting a home inspector — remember, you usually pay for what you get.
Be wary of home inspectors who offer to repair items outlined in their report — this is an obvious conflict of interest and a violation of California's Business & Professions Code.
It is best to select home inspectors who will stand behind their work and are covered by proper liability and professional insurance. Errors and Omissions ("E&O") insurance protects the home inspector and the real estate professional against disputes arising from any oversights made by the inspector. Another important factor is membership in a professional trade organization such as CREIA. A CREIA certified inspector is required to have proven technical knowledge of systems in residential properties. CREIA Inspectors must adhere to the Code of Ethics and follow the Standards of Practice developed by the association. CREIA requires its members to successfully pass a written test of property systems and complete 30 hours of continuing education each year.
Click here to find a CREIA certified inspector in your area. 
Preparing for a Home Inspection

"Seller shall make the property available for all buyer investigations. Seller shall have water, gas, electricity and all operable pilot lights on for Buyer's investigations and through the date possession is made available to Buyer." (Excerpt from: Paragraph 9B of the California Association of Realtors® California Residential Purchase Agreement)
Having everything ready for the inspection can prevent unnecessary delays. For liability reasons home inspectors do not move personal belongings. Most home inspectors will charge an additional fee if they must return to the property to inspect item which were not accessible.
The seller should verify that:
All utilities are on
Pilot lights are lit (The gas provider will usually light pilots at no cost to the owner)
Attic access is clear of clothing or stored items
Crawl space entrances are not blocked or nailed in place
Water heaters are accessible
Furnaces are accessible
Sinks, showers and bathtubs are clear of dishes or personal items
Built-in appliances are free of stored items and can be operated
Electrical panels are accessible and not locked (Electrical sub-panels inside the home are often painted and removing the cover will mar the finish. The seller's agent should ask the seller to grant permission to the inspector to remove the panel cover to look for life/safety issues)
Areas or items to be inspected are freely accessible
Pets are secured (Unsecured animals should be removed from the property or secured in an area that will not need to be inspected if the seller (or occupant) will not be present)
Click Here for the printable version of Preparing for a Home Inspection Checklist. (PDF 70KB)
---
Ask To See The CREIA Badge!

The name that appears on the badge identifies that person as a qualified Inspector Member of the California Real Estate Inspection Association. It is a badge of distinction as it identifies that inspector as having successfully passed a comprehensive written examination of property systems and who has maintained a minimum 30 hours of continuing education each year. The badge assures REALTORS® and consumers that the Inspector has been tested and qualified to CREIA's Standards of Practice. It further is a badge of honor as CREIA's Code of Ethics requires a high degree of professionalism and integrity, and that an Inspector member act fairly and impartially. Any conflict of interest activity must be avoided in order to assure the consumer a completely objective inspection.
Specifically, CREIA members may NOT:
(a) use the inspection as a vehicle to obtain repair or related work on the building;
(b) reveal the contents of an inspection report to anyone but the client without the client's consent;
(c) be involved in any real estate activity from which they might benefit financially as a result of their inspection work;
(d) offer an opinion or evaluation on any subject which they are not sufficiently familiar and experienced.
Many inspectors claim to be CREIA members or claim their reports meet or follow CREIA's Standards of Practice. Do not be fooled; ask to see the CREIA BADGE. Only inspectors who meet CREIA's rigorous professional and educational requirement may qualify as members. At the bottom of the badge you will see a date that the membership is good through. Only a membership badge with a current date signifies the member as a current member in good standing. Ask your inspector to SHOW THE CREIA BADGE.
Click here to verify a CREIA certified inspector in your area. 
---
Building a Brand New Dream Home?

Whether it's custom or tract built, if you are building a brand new home, you need to know that someone is looking out for you with independent, unbiased professional eyes. Find out more about CREIA New Construction Specialist (CNCS) designation, and then find an inspector here.